LinkedIn could connect you to future customers. Yet, how many of your current customers are converted LinkedIn leads? If your answer is a few or none, you are yet to unlock the potential of your LinkedIn presence.
John Nemo build his business on LinkedIn. It took him 90 days post-quitting to match his old job's 6 figure salary with the revenue generated via LinkedIn leads by his marketing agency.
Everyone who matters to your business is approachable on LinkedIn. But how?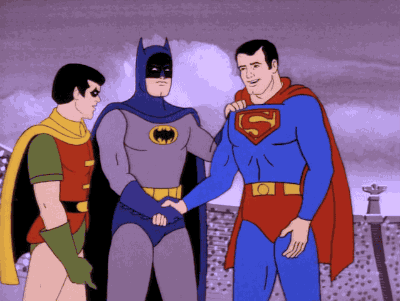 1. Create client-centric profile descriptions
Most LinkedIn users have profiles that resemble online resumes. While this format works for employees who want a job change, it does nothing for business owners, agency partners, business development executives and consultants.
How do you address client concerns and solve their problems?
Don't fall into rut of writing about your achievements in third-person. Instead, try proactive storytelling. Clients care about how you can solve their problems.
Who can you help and how?
Begin by identifying whom you can assist with your abilities – CEOs? Marketers? Models? Then, make a note of the different ways in which you can help them. So, you should be able to say that, for example, you can help small business owners set-up their web presence by building them websites.
How are you different from other service providers like you?
Tell this story on your LinkedIn profile. You can expand this story by filling in the details, which can be more of how you assist clients and why your services work better than others. Establish clear-cut differentiators here, so you can make an impression on profile visitors and stay top of mind for a long interval of time.
Can other people substantiate your claims?
You can also increase the credibility of your claims by curating testimonials on your LinkedIn profile. Ask your most satisfied clients and partners to share their experience as testimonials. You could even share testimonials in the video format.
Text vs video – how visitor-friendly is the content on your LinkedIn profile?
LinkedIn doesn't yet support native video upload in the profile section, but you can use YouTube and SlideShare video links under [Link to Media] to provide access to video. Apart from testimonial videos, you can also share how to videos, advice, information and tips, or impressive company news and updates. In fact, if your profile itself provides value to visitors, they're more likely to follow you and approach you for advice and services.
2. Leverage LinkedIn's Advanced Search
LinkedIn's search engine works wonders with profile hunting. You can find anyone (who's on LinkedIn) on LinkedIn – if you know your target and have the right keywords. On both the web and mobile apps, you can search for people using Job Roles.
You can't drum up business by barking up the wrong tree. That's why it's critical for you to know exactly whom to target. Social media managers? Marketing VPs? Or Digital Analysts? Who is it that makes the calls on decisions related to your business?
What's the right Job Title?
LinkedIn's search is keyword-specific. So if you're hunting for [Social Media Manager], only the profiles listing that exact Job Title and the profiles that include those words as part of their Job titles will appear. When searching for someone in particular job role, it makes sense to try a few variations so you don't miss any prospects.
Which filters can save you time?
Location and Industry filters can help you narrow-down your prospect list to only high-potential prospects, so you don't have to waste time and energy reaching out to those who are not likely to convert.
Should you use InMail or send a Connection Request with a custom message?
Either works, but if your business has long sales cycles, it probably makes sense to turn prospects into connections. Longer sales cycles demand more contact between a business and it's prospects. So, you'll probably need to send 2-3 cycles of messages with some time in between them and that's easier done when the prospect is a contact.
3. Craft compelling custom invites
LinkedIn's inbox is where you build relationships. And your invite can help make an impactful first impression. That's why it's super-important to customize every invite/message that you send out.
How can you personalize invites?
The more you know about a prospect, the more you can personalize the invites that you send out. In fact, even viewing a profile on LinkedIn can have some impact. I'd even suggest viewing profiles first, taking notes and going back to send invites a few days later. Try and use details that prospects have revealed on their profiles to customize the invites that you send to them.
Can you initiate live-chats with prospects?
LinkedIn messaging is now real-time. You can see little dots next to a person's chat window when they're online and typing. If you have warm leads who you'd like to convert, you can always initiate non work-related chats when they're online from time to time.
What value can you offer within messages?
Again, LinkedIn prospecting is all about what value you bring to the table. Can you show prospect clients transformation even before they turn into clients? The transformation doesn't have to be great and it certainly shouldn't cost you money. But if there's something substantial that you can share with prospects in the initial invite or later messages, you should.
Just because someone has accepted your invite, doesn't mean that they want you to send them messages. Ask for permission, always. Get feedback, always. And try and craft your messages so they're genuine and noticeable.
4. Consciously share conversion-oriented content
What you share on LinkedIn matter a lot because it's the only contact that prospects have with you away from messages. Sharing content because everyone says you should can be more counter-productive than anything. Everything you share should have a purpose.
How can you curate exceptional content?
Everything you share should ideally be exceptional. But finding exceptional content on a daily basis can be taxing – unless you have a team of people just for the job. However, you can simplify the task with the assistance of a content curation app such as DrumUp.
What are the types of content that you can share on LinkedIn?
Remember Seth Godin's purple cow principle when curating content for LinkedIn. Unless it's a purple cow, people won't pay attention. They'll continue scrolling through their feed without giving your post a second look. What are the types of content that will make them stop and look?
Videos? Content in story-form? Content with powerful visuals? Content with a catchy copy?
Take your pick and ensure that you choose well for every post.
How can you simplify content sharing and engagement on LinkedIn?
By using a social media management tool like DrumUp, you can organize your content assets within your scheduling tool and create an engaging content queue using analytics data and themes that you can get an overview of in calendar-form.
Whose content can you share for additional engagement and relationship-building?
It's a great idea to share other people's content on LinkedIn for extra-engagement and exposure. Anything you share with attribution will earn you goodwill and trust from your audience and the people whose content you share.
5. Collaborate with your community via LinkedIn Groups
LinkedIn Groups are where professionals in the same industry network, share content and opinions. There are tons of active LinkedIn Groups that you can join to build rapport with people in your industry.
How many relevant types of LinkedIn Groups can you work with?
You don't have to stick with one type of LinkedIn Group to attract the attention of prospects. You can also join Groups in similar niches, within your industry (to find co-marketing partners) and in parallel niches (so you can find potential advocates).
What can you do in Groups to build relationships?
Every marketer who joins LinkedIn Groups typically just uses them as extra channels to share the content that they create. Again, think purple cow. What can you do on the Group that will initiate conversations with its members?
How can you convert Groups conversations into business conversations?
It's not enough to just have conversations in Groups. You also need to figure out a way to take your prospects from Groups to business discussions. It's best to have these routes planned in advance. For instance, you could share/comment on conversion-focussed content – view someone's profile – leave a few days of time in between – and then send them a connection request with a personalized invite.
Can you create/manage your own LinkedIn Group?
Managing LinkedIn Groups is effort-intensive. Unless you can invest that kind of time and effort, it doesn't make sense for you to own a LinkedIn Group. If you have decided to go ahead and create one, you need to have a core-objective, rules and a moderator to monitor Group activity. As it's not advisable to create a Group just promotion, you have to decide how you will connect participants of that Group to your business eventually. If your Group adds value, chances are that people will inquire about services/products on their own.
6. Get employee advocacy right
Employee advocacy can reduce the length of your sales cycles, promote more conversions and increase your customer retention rate if implemented properly. Client-facing employee advocates can help you boost such business goals if they are given the right content to share.
What content can you get client-facing employees to share on LinkedIn for maximum impact?
The success of your employee advocacy program depends on your content, among other factors. Considering LinkedIn is the platform, the best types of content you share are – client success stories, how to articles and tips that also feature your products and services.
Which employees can you get to be a part of the program?
While you can get just about anyone to participate, some selective participation can do your program a lot of good. For instance, you can get sales executives to share content useful to people in the last stage of your sales cycle. Other employees can share content that's targeted at the rest of your conversion funnel.
What this means is basically this. Sales executives can share something like –

5 Factors to Consider When Purchasing Riding Gear

while other employees can share something like – 6 Safety Measures to Take When on a Ride in which one point can be about riding gear and feature your products.
How can you convert the attention you earn via employee advocacy?
What's the point in having people share content at random if it doesn't amount to anything? Every piece of content you share should have a purpose, a road back to your products and means to measure its impact. Custom URLs can help with two out of three of those requirements.
7. Enhance your brand's personality
When there are tons of LinkedIn Pages to follow, why should audience members follow yours? Even if you're giving people value, you can't expect them to follow you if you're not very interesting. That's why it's important for you to enhance your brand's personality, so audience members have the opportunity to connect with you.
What personality traits can you associate with your brand?
When building your brand's personality, you have to assign it certain traits. And these traits need to have an impact on your target groups. What kind of humor suits your brand? Will you be sassy, quiet and meek or outspoken? The answer to these questions will shape your brand.
How can you express your brand's personality via the content you share on LinkedIn?
It isn't enough to just assign traits to your brand. You also have to figure out how you will express those traits through LinkedIn content. Will you share jokes? Will your post text exhibit humor? Will you reproach people making the wrong choices in terms of products?
Is it necessary to regulate content shared by employees to ensure it matches your brand?
Some companies strictly regulate employee activity on social media while others take a more relaxed stance. The choice is yours. I would recommend requesting employees to share more on-brand content without enforcing them to do it. Usually, when you get employees in at the grassroots level as in the case of employee advocacy, employees are more enthusiastic about cooperating.
8. Converse with relevant LinkedIn users
Listening is a critical part of building relationships, on LinkedIn and otherwise. One way to show your connections that you are listening is by reading their content and engaging with it. That's why commenting becomes so important on LinkedIn. Even the marketing greats like Brian Dean still dedicate time to this activity.
What are the different ways in which you can strike conversations with LinkedIn users?
You could initiate conversations by asking questions. The questions don't have to be related to your work. They can always be casual questions that everyone wants to answer. But, if you're seriously looking for leads, you can post more conversion-focussed questions and content.
How do you ensure that the conversations you have on LinkedIn are goal-oriented?
Every conversation you have on LinkedIn need not be goal-oriented, but you can earn business on LinkedIn only when you make conscious conversations. Ensure that you know exactly whom you're conversing with and which conversations you're joining. Also, be sure that the conversations you're having are pushing you towards a specific goal.
How do you turn conversations into conversions?
Firstly, it's important to keep track of the conversations you have using a CRM or an excel sheet. CRMs work better because you can classify leads as cold and warm leads on some of them. When you're keeping track of conversations, you're more likely to achieve goals through them.
9. Publish stories instead of regular updates
Stories generally perform very well on LinkedIn. People share success stories of clients and other people to inspire their connections and give them actionable insights. Storytelling enables you to grab attention, awaken emotions and create memories, all of which are a critical part of making an impact on your target groups.
What kinds of stories can you share on LinkedIn?
Client success stories are probably the best form of content that you can share on LinkedIn. By sharing client success stories, you can show prospects your ability to help companies achieve their goals. However, you can also share employee success stories to attract the right talent and success stories of people in your industry, in general, to provide your audience with insights.
How can you place your products and services in stories?
While you can't make your products and services the heroes of LinkedIn stories, you should definitely mention them strategically. It's always best to make your target audience members the heroes of LinkedIn stories and place your products as the tools that can assist them in achieving their goals.
How can you add visuals to your storytelling on LinkedIn?
While the rest of social media has already been taken over by visuals, LinkedIn remains a primarily textual platform. That gives you the opportunity to experiment with visuals and begin to capture the interest of your target audience before your competition.
Everyone important to your business is available and accessible on LinkedIn. With the right idea for content and the right outreach strategies, you can make invaluable connections on LinkedIn that can help you generate substantial revenue.