Nothing has improved promotion and customer relationships as much as content marketing.
Businesses everywhere use content (blogs, social media posts, and other formats) to educate their customers, and improve their products.
But while we are talking about content, which
generates 3 times as many leads
as traditional marketing, we're often forgetting one key category:
content curation
.
Marketing teams can't handle producing all content on their own, and aggregating and sharing third-party content results in
significant boosts
to customer satisfaction.
Content curation also helps with:
Building authority
Improving brand awareness
Fostering B2C communication
Innovation
Just because you're "borrowing" content doesn't mean it can't help you increase your ROI.
Here's what you can do to personalize your content curation efforts:
1) Add personal notes instead of only sharing links
Link sharing is the number one way to curate content.
However, if you really want to improve your content curation, add a few personal notes.
While you can quote a sentence or briefly describe what the article is about, your real goal should be to provide perspective on why it matters.
There's a lot of content being published every day, and it's becoming impossible for users and potential customers to keep track of everything.
If you really want to establish your business as the industry authority, explain why the content you've selected matters to your customers.
2) Monitor trends and curate content accordingly
Evergreen content always works, but trends are just as important.
79% of marketers
use social media to find content for their strategy exactly because they want to stay on top of trends.
And if your potential customers see news from you first, they'll develop loyalty faster.
It also gives you the opportunity to establish yourself as a credible resource they can rely on when they want to get the latest information on the state of industry.
3) Ask
If you want to personalize your content curation efforts, start posing questions.
This can be as simple as offering commentary on a topic your audience is interested in, and asking for their opinion.
Not only will this give you an additional item in your content calendar, but it will also show your customers that you value their input. Today, when customers decide which brands they'll be loyal to,
they pay attention to personalization
and the business' image.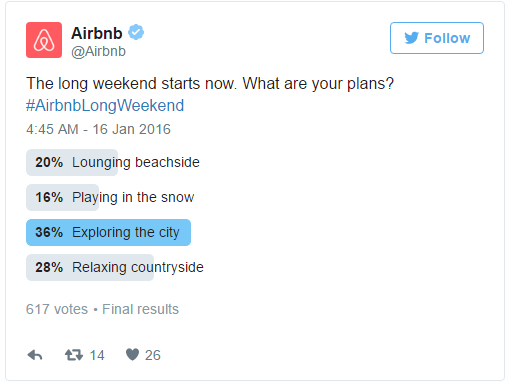 Image source: freemansocialmedia.com
Moving forward you can even use the feedback your followers gave you for your content curation efforts, and let it shape your strategy.
4) Connect the curated content to your business
The best content strategy mixes combine directly promotional content with content curation.
However, there's no reason your curated content can't be promotional, as well.
Connect the borrowed content you're sharing to your business.
In order to personalize it, you can connect it to your business by showing how you make cloud-based systems easy for everyone involved.
If you're sharing an article on industry innovation that you've been implementing, why not mention that?
Even though the point of content marketing is to educate your customers before turning them into buyers (increasing the retention rate in the process), there's no reason not to give credit where credit is due.
5) Include your users (user-generated content)
Users love collaborating with businesses they trust.
Even though the usual content curation procedure includes sourcing articles and re-sharing them on social media, one of the best ways to personalize your content curation strategy is by including your users.
For example, IBM often uses user-generated content as a part of their content curation strategy.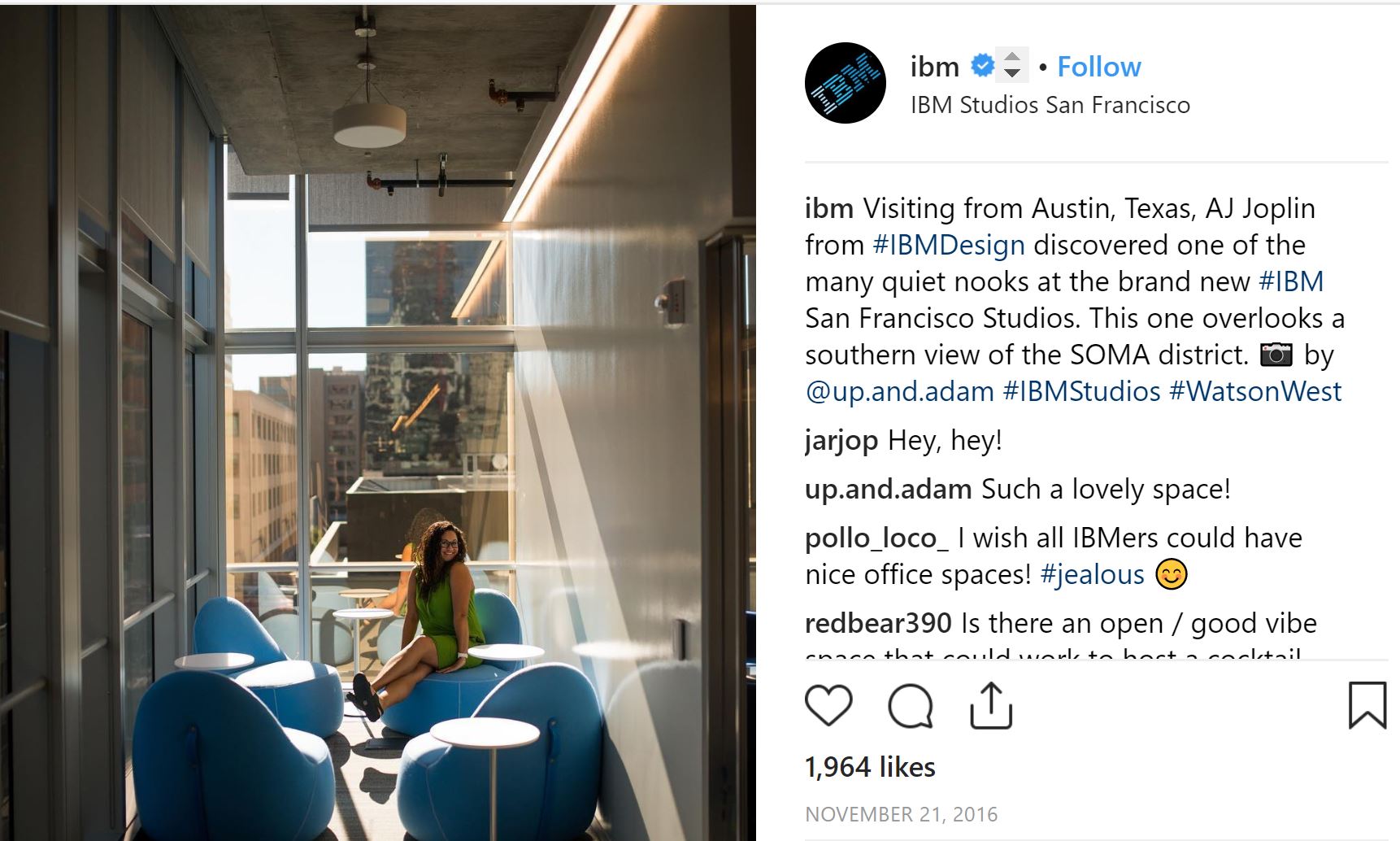 Source: IBM's Instagram profile
This works especially well because IBM isn't a photogenic business, so they're focusing on showing the people behind the work.
And users appreciate being a part of the business' strategy.
6) Contrast & compare
If you're focusing on trends, don't forget to look back every once in a while.
News travels fast, and we consume it faster today than ever, so retrospective and comparison can be a good way to capture attention – even if you're using borrowed content.
You can:
Analyze different points of view
Juxtapose developments in your industry 10 years ago with the current developments
Share your personal observations
This all gives you more authority in customers' eyes, as you show that you're not just staying informed about new developments – you are also noticing how the industry has changed, and using that insight to innovate it even more.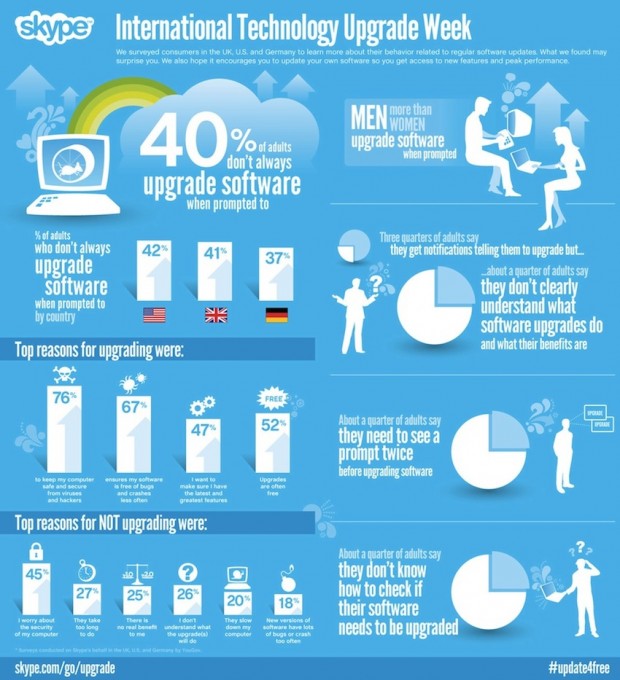 7) Curate according to audience segments and channels
Some users love LinkedIn, while others swear by Facebook.
You should know how to use both, especially if significant portions of your (potential) audience are using them.
However, that doesn't mean that you can use same content and simply re-share it to different channels.
Instead, consider making two separate strategies and measuring and tracking user engagement.
The key factors to look at are:
Popular types of consumed content
Audience interests
Channel purpose
In our Facebook and LinkedIn example, you would be looking at:
1) Types of content:
Facebook – Posts, images and videos
LinkedIn – Status updates and blog posts
2) Audience interests:
Facebook – Heartwarming content that builds relationships, and doesn't drive immediate sales
LinkedIn – Professional development
3) Channel purpose:
Facebook – Relationship-building
LinkedIn – Immediate sales (as a means of obtaining competitive advantage)
Certain audience segments will naturally gravitate towards one channel or the other, so it's important to understand which channel they use – and how they use it.
8) Empower partners and customers
Most customers want brands to sound like people, not businesses. And while that can seem tricky while keeping your revenue in mind, it's important to show the human side (just like IBM does).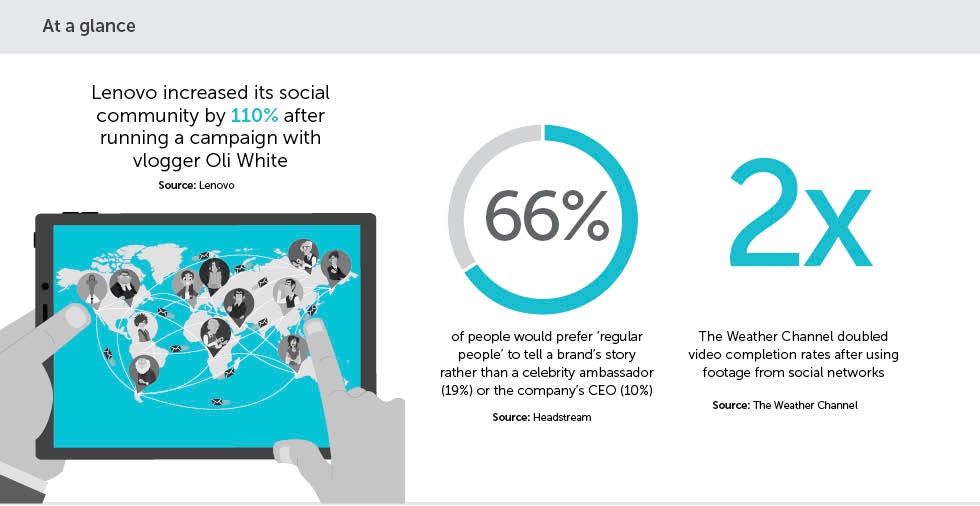 Image Source: Marketing Week
One of the best ways to personalize content curation is by empowering your partners and your customers.
For example, if your business partners recently launched a new feature, or offer a feature complimentary to your business, you can share it. It not only creates very positive brand image, but it also provides your customers with additional value.
You can use the same tactic to empower your customers, as well.
User-generated content is one way of using it for content curation, but you can also include your customers in surveys and case studies.
Tools for personalizing content curation
Monitoring trends in order to personalize content curation can take a lot of time. A lot of marketers use a combination of RSS feeds, Twitter lists, and a plethora of other sources.
However, marketers who want to save their time use
DrumUp
.
DrumUp
does your content source research for you. There's no need to spend hours finding information your customers will appreciate. Our algorithms recommend the best stories.
You can also cut your content curation management time to a bare minimum after
setting up a workflow
and periodically reviewing it.
And while personalizing content curation is a great way to improve your overall content strategy, it's important to use the right tools.
With them, you can focus on what matters: your customers, and content that brings results.
"Theory by Simon Sinek" | Image by themarketingsage.com